Juno Beach Optical uses the most up-to-date technology to ensure the best eye care possible. Here are some of the different types of tests and equipment you may experience on a visit.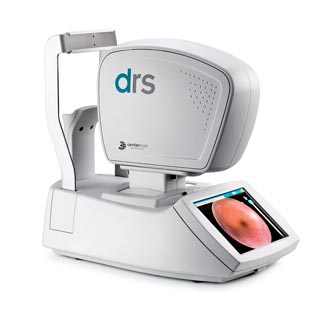 CenterVue DRS Automatic Retinal Camera
This is used to evaluate the health of the back of your eye, the retina. The digital camera snaps a high-resolution digital picture of your retina. This picture clearly shows the health of your eyes and is used as a baseline to track any changes in your eyes in future eye examinations.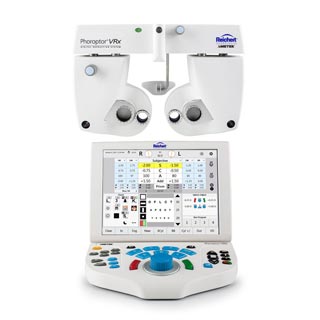 Phoroptor® VRx - Digital Refraction System
Using a digital computerized refracting system, we can determine the best prescription for you.
Marco TRS-6100 Automated Refraction System
The TRS-6100 Automated Refraction System is comprised of a control panel with a large 10.4″ color LCD touch screen and an intuitive, ergonomic keyboard for simple one-hand operation. The refractor forehead rest has a range of 25±2 mm to accommodate more patients. With programmed monocular fogging, this reduces accommodation and allows more realistic refractions with both eyes open. The tilt screen and angled refractor head allows realistic near testing. Your most frequently used charts can be saved on a 'favorites' page for quick and easy access.